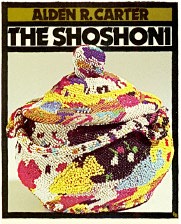 Come into the lives of these hardy desert people, whose exquisite adaptation to a rugged environment provides a lesson for us all.

"Well written, respectful and sympathetic"--Horn Book

"Authoritative"
--Fort Worth Christian School Review Group

"A fine book"--Maine Examination Collection

"A classic! Reliable...beautiful...strong ...moving"
--Eastern Washington Book Review Council
Available from the author:
On CD: $6.95
shipping included with the U. S.