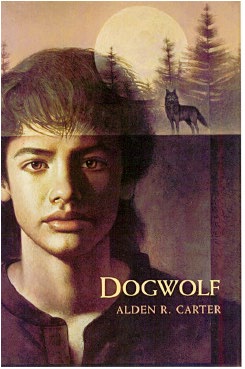 An American Bookseller Pick of the Lists
A New York Public Library Best Book for the Teenage
An English Journal recommended multicultural book
Named to 150 Books: A Sesquicentennial Collection of Books of Wisconsin from the Polk Library, UW--Oshkosh
Listed on the Taos Pueblo web site list of recommended YA books concerning Native Americans
Listed in Multicultural Juvenile Literature from the Calvin T. Ryan Library at the University of Nebraska at Kearney
"Haunting"--School Library Journal
"A grabber" --The Book Report
"An excellent book" --Booklist
"A remarkable achievement"
--El Paso Independent Schools
"A fine novel"--Los Angeles Times
"Beautifully written...on its way to joining the host of young-adult classics" --Houston Chronicle

"An excellent book for young adults because
it deals with reservation life and the problems that mixed-blood (biracial) children run into."
-- American Indian Libraries Newsletter

FROM THE BOOK JACKET:
"I was losing it and losing it fast--seeing too much of what wasn't there, or what was better left unseen. In the trees to the southeast, the dogwolf howled. I shivered, knowing what it wanted--knowing just as surely as I'd known when it howled in the heartbeat before the wind roared out of the trees on the night I'd seen the willow glowing with flame and watched the lightning strike the ridge and rebound in a ball of fire. The dogwolf wanted me to set it loose or to put a bullet through its brain."

In this stark and stunning coming-of-age novel, set in the fire-ravaged forests of northern Wisconsin, award-winning author Alden R. Carter explores a boy's struggle with his identity and the warring forces within and outside him. Part adventure story, part psychological thriller, Dogwolf is a
riveting young-adult novel by a gifted writer.

Point Signature paperback, $4.50.
Teacher's guide available from the author.